Downtown for the holidays ... it's the place to be!
The Downtown Mall is the place to be this Thanksgiving weekend. Your favorite businesses will be participating in the 3 Day Mall Crawl sponsored by the DBAC from Friday November 23 through November 25.
No waking up in the middle of the night to stand in lines. No pushing and shoving.
Stop by and see us on Friday, Saturday or Sunday and pick up (or download and print) your "Loyalty Map Card". Stroll the mall, visit your favorite shops and make 5 or more qualifying purchases, return your card to a participating merchant (or snap a photo and email) and be entered to win one of five $100 gift cards.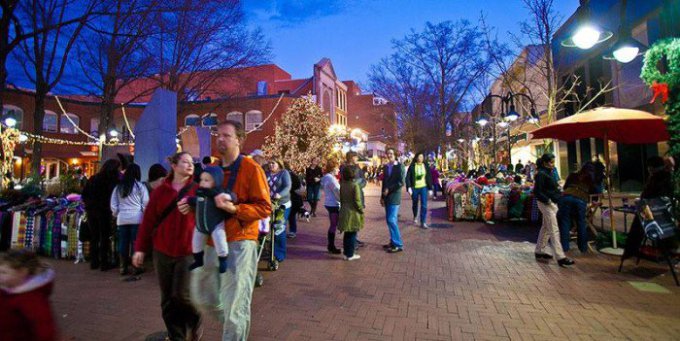 We look forward to seeing you and sharing some holiday cheer!