Let me introduce you to Peg , an amazing sandwich I experienced today at Peleton Station, a cycle-centric tavern and bike repair shop that celebrates the culture of a good ride, cold beer and righteous sandwiches on 10th Street NW in Charlottesville.
Mazi and I had our pre-holiday marketing meeting at Peleton Station today. Mazi is somewhat of a regular (her husband Greg is one of the founders) but it was a first for me. When I pulled into the parking lot (there is ample off and on street parking) I first noticed the large patio with cornhole boards and lots of bicycle parking. It wasn't quite warm enough for us to dine outside, but it was definitely tempting.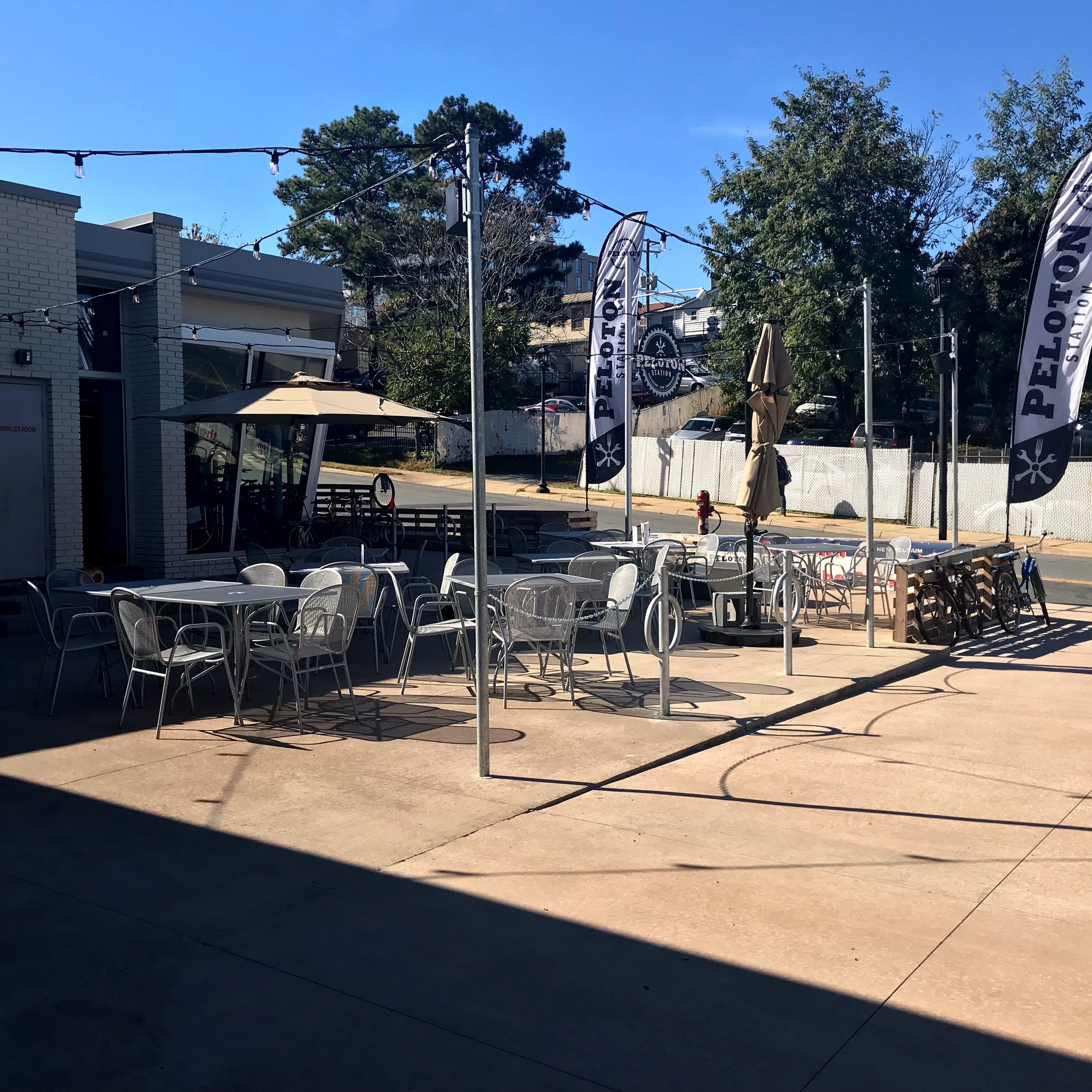 I took advantage of the fact that I was a little early by taking photos and looking around the bicycle repair area.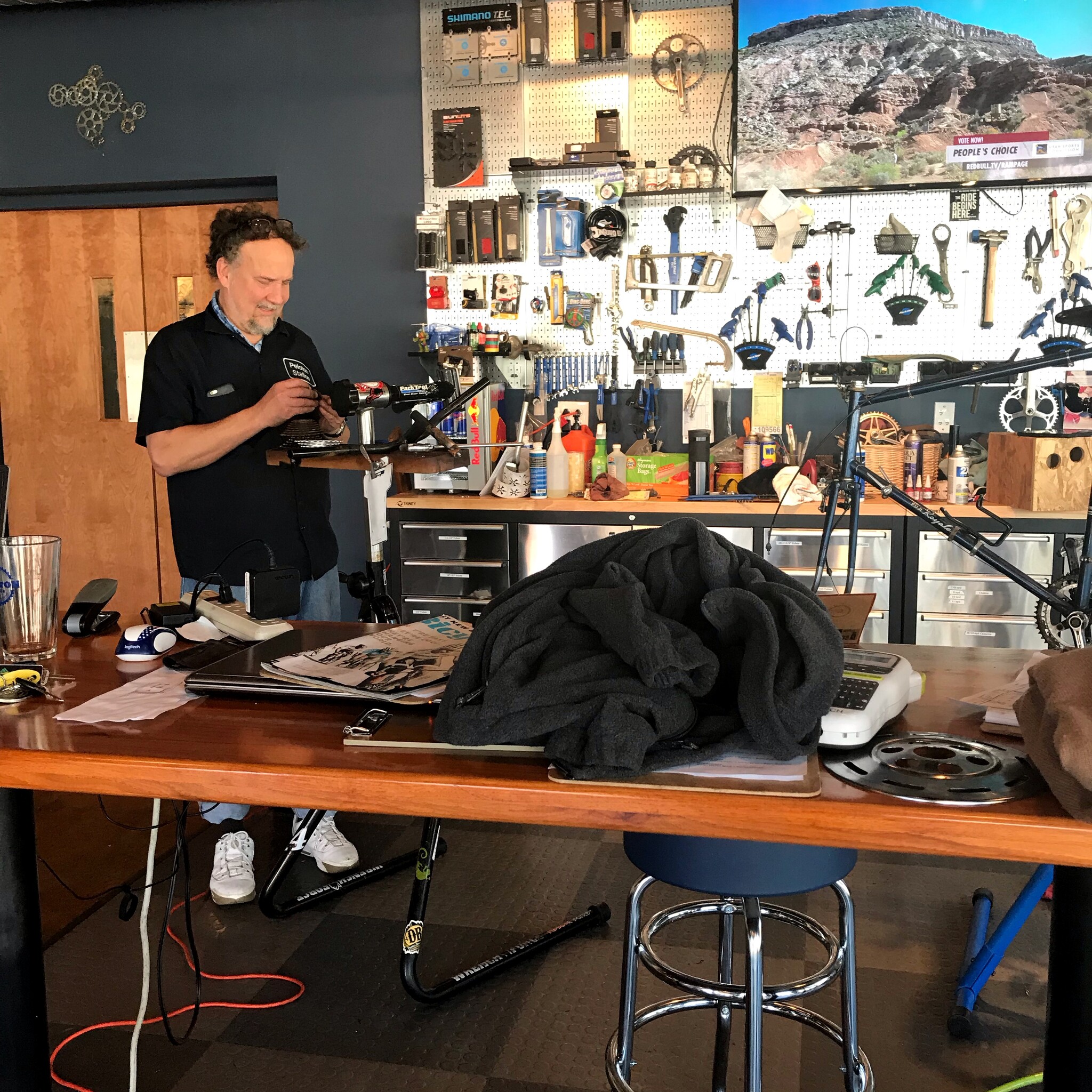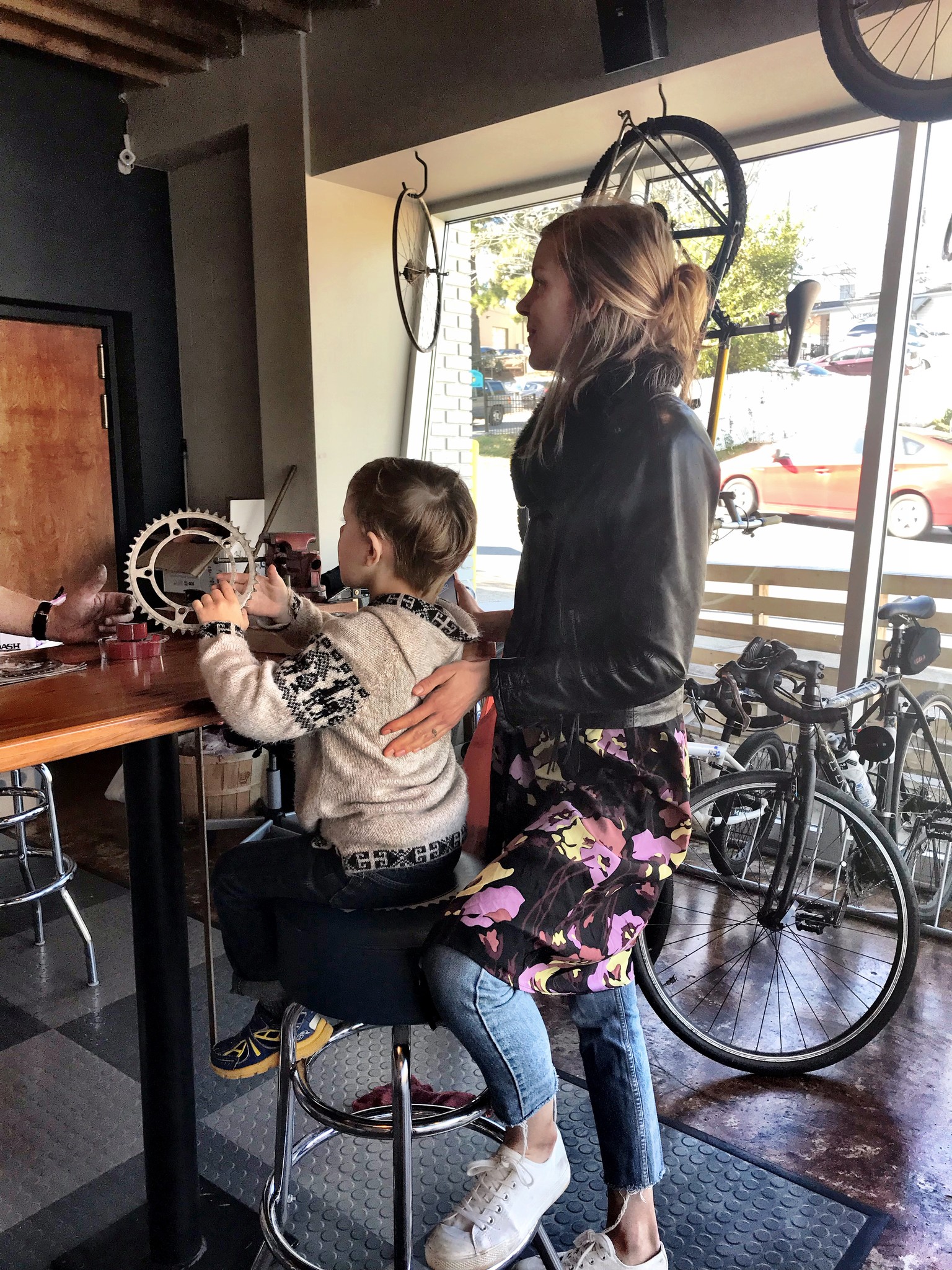 I also had the opportunity to catch up with an friend I hadn't seen in quite some time. The last time I saw Laura she was pregnant ... now she has an ADORABLE little boy who was fascinated by the bikes and tools.  The atmosphere lends itself to making new friends as well as renewing old acquaintances.
When Mazi showed up we headed over to the bar area for our meeting and lunch. We opted for the bar table but there are ample traditional tables available as well.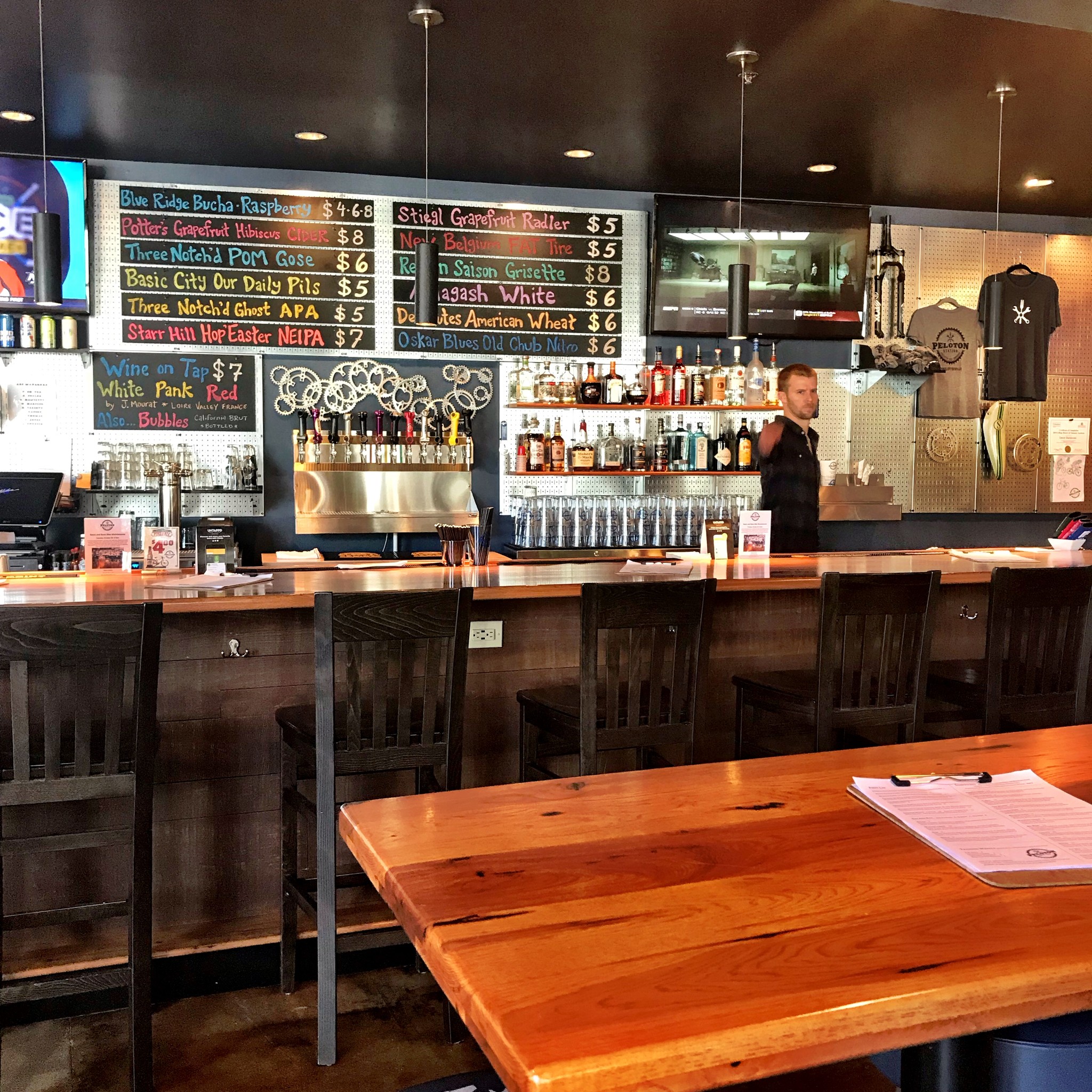 And now the food. First let me confess that I am definitely a sandwich-holic. PB&J, grilled cheese, BLT ... I enjoy them all, but what I truly love is a unique combination of toppings on amazing bread. Then the feeling is almost Meg Ryanesque in When Harry Met Sally. The Peg was one of those sandwiches, it may have been the pickled cabbage - AMAZING! The Peg: Smoked House Pastrami, Gruyere Cheese, Pickled Cabbage, Comeback Sauce, on toasted Multigrain Rye. Mazi chose the Rocky -Shaved Roast Beef, Dijonaise, Peperonata, Funyuns, Smoked Provolone Whiz, on a Baguette with a side of sweet potato fries.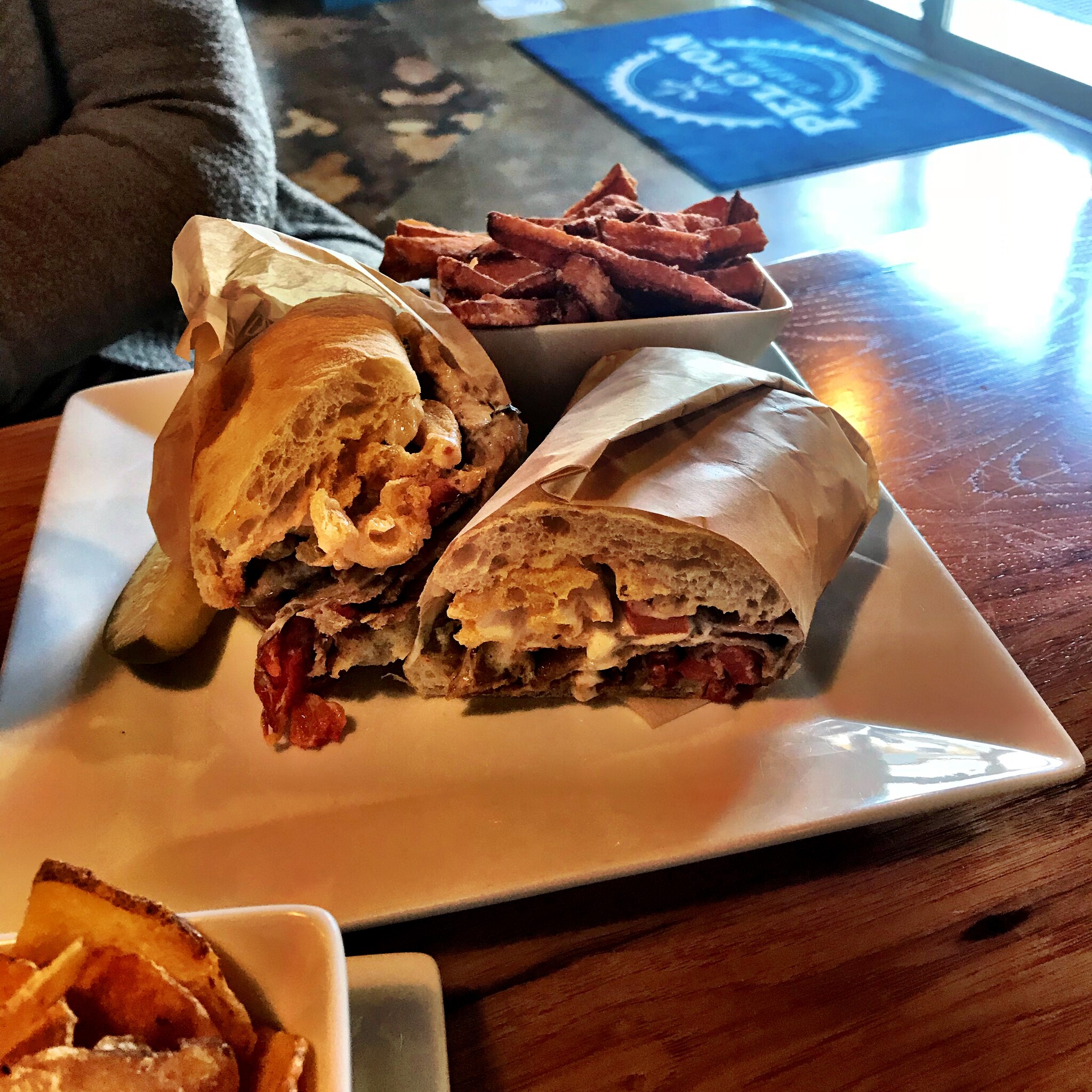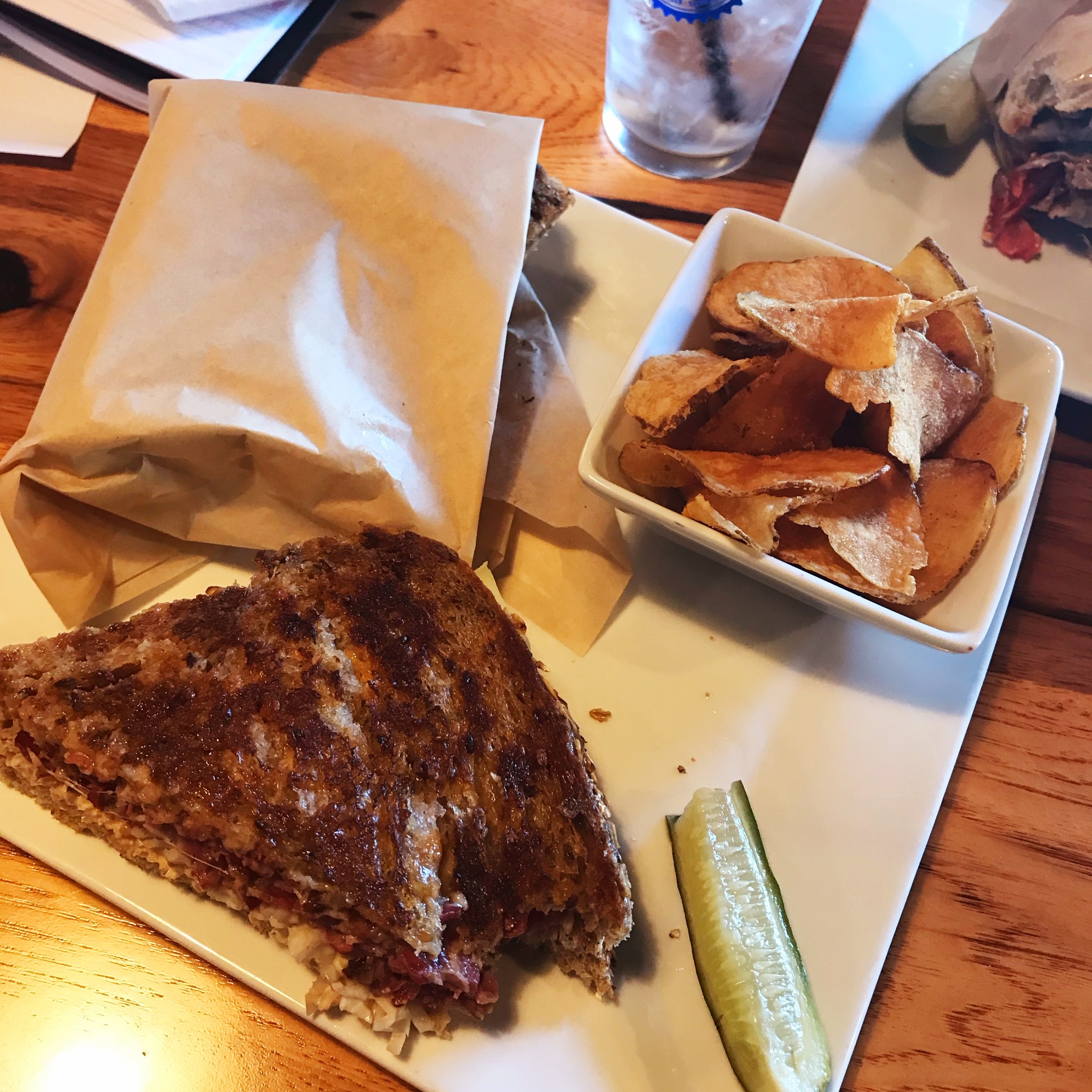 The menu includes starters, salads, sandwiches and Sunday Brunch including vegetarian options. I know that I'll be heading back soon because I'm looking forward to trying the Coyote next - Beer Battered Catfish, Chili Honey Glaze, Jicama Slaw, Cilantro lime Tartar Sauce, on a Marie Bette Hallah Bun - YUM!