Don't see your size? Contact us via phone or email and we may be able to order it for you
FREE SHIPPING OVER $100
FREE VERDIGRIS TOTE BAG
GIFT CARDS
Baci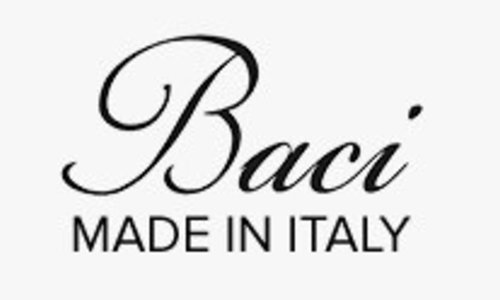 Around here, there is a popular saying: "In fashion, there is one simple rule. What's hot is what's Italian."
We see this in two parts: Design & Nature
Design
When you look around Italy, you can see elegance everywhere.  In our architecture and art, in the cars people drive, and in the food we eat.  
...and especially in what we wear.
Nature
Sunlight falling on olive trees, the swirling flavor of red wine, and perfectly brewed espresso.  These things aren't beautiful because they are a trend passing in and out of fashion. They possess a magic that is innate and can't be forced.  
Hand in hand, these two elements make up Baci.  Beautiful style in natural fabrics.